CONCEPTFeel Shiretoko's
Spirit of Tranquility
Kitakobushi Shiretoko Hotel & Resort is proud to be a nature resort hotel.
The central theme is "experience" -- we invite every guest to feel the beauty, knowledge, and hospitality created by the marvelous nature of Shiretoko, a World Natural Heritage Site.
First-Class Seats to the
Sea of Okhotsk
The "Okhotsk Club" offers a total of 24 guest rooms, each designed in painstaking detail to represent the natural beauty of Shiretoko through rustic materials, deer horn art, and other uniquely authentic touches. This timeless design is the perfect backdrop for a memorable and relaxing holiday. These rooms capture the stylings of nature in modern design.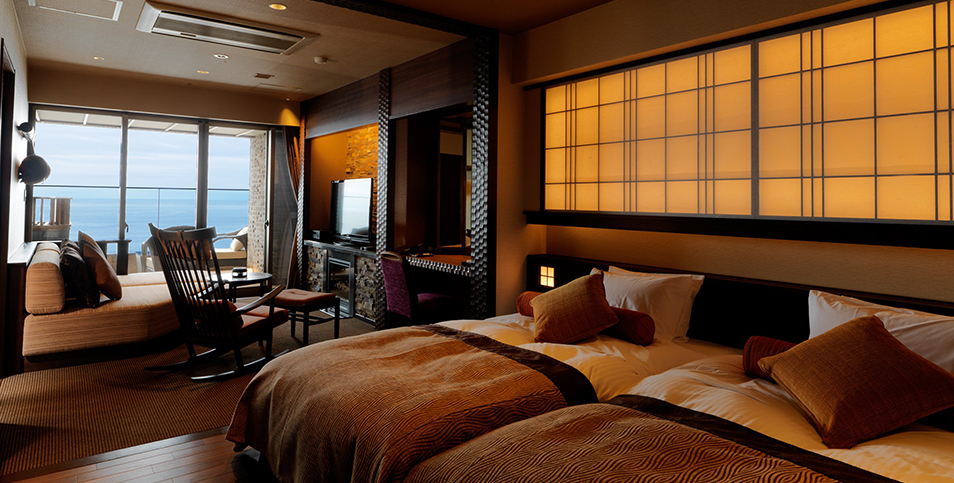 Cherishing Bonds with our
World Natural Heritage
In respect of our bond with nature, we have brought together the blue of the Sea of Okhotsk, the green of Shiretoko, and the myriad colors of flowers, symbolizing the beauty of the four seasons. Please allow us to share Shiretoko's grand story of living together with nature.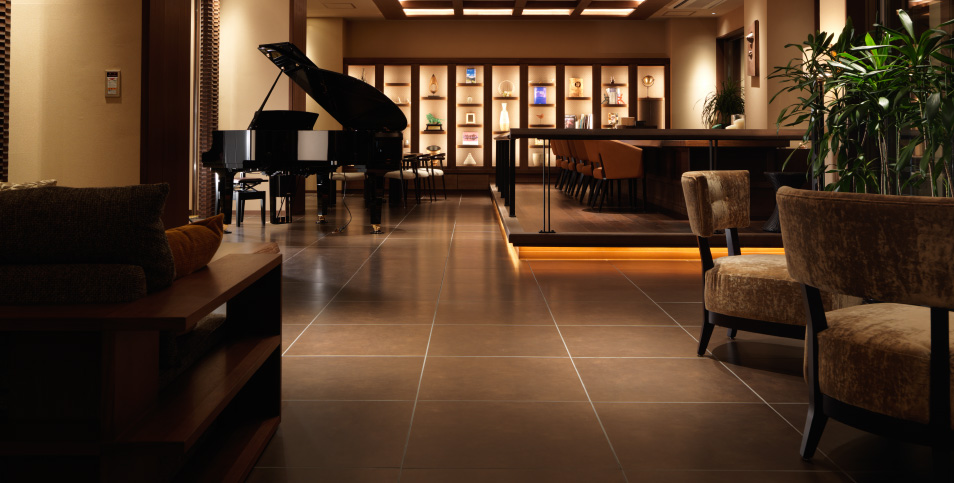 One with Nature -
Elegant and Honest Cuisine
"One with Nature" is the core concept of our mission to share Shiretoko's culinary culture with the world - one satisfied diner at a time.
Our buffet, live kitchen, and dessert kitchen all make extensive use of local Hokkaido ingredients as we strive to take buffet dining to new heights.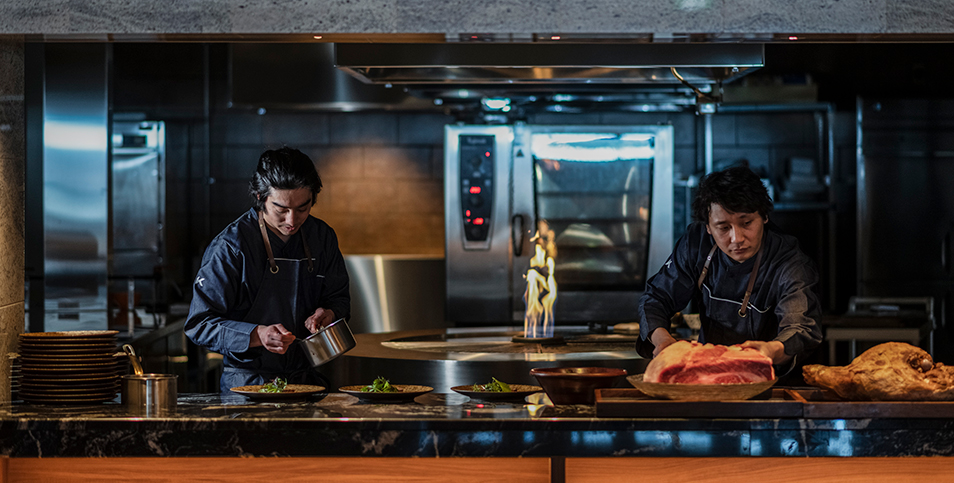 Experience Shiretoko's Charms in
Kitakobushi's One-of-a-kind Style
Our lobby carpets are designed in the image of the Shiretoko Five Lakes, reflecting the beauty of Shiretoko's nature represented by our namesake flower, the kobushi magnolia. The front counter is finished in traditional washi-style paper, decorated in the theme of Shiretoko's mighty oceans and their abundant seafood.
This concept of appreciating Shiretoko's fascinating history and culture is used throughout the resort, for example, our souvenir shop carries a wide range of gifts found only locally in Shiretoko.